Disabled Travel: Five Things You Should Know about Cruising As a Person with Disabilities
First off, I would like to thank Flying Dutchman Travel for providing my accommodations for this vacation. Also The Central Florida Chapter Paralyzed Veterans of America who selected me to participate on this excursion. Disabled Travel: Five Things You Should Know.
A little background about myself. I am a C-3 complete quadriplegic who travels with his fiancée, friends, and family.  Due to needing someone to take care of my particulars. This is my second cruise vacation and my first after becoming a quadriplegic. I am an avid traveler and have become an advocate for persons with disabilities. This was a five day country cruise on the Royal Caribbean Brilliance of the Seas with stops in Key West and Cozumel. Here's a list of a few things I believe are necessary as you embark on any type of vacation as a person with disability. Using my cruise as an example.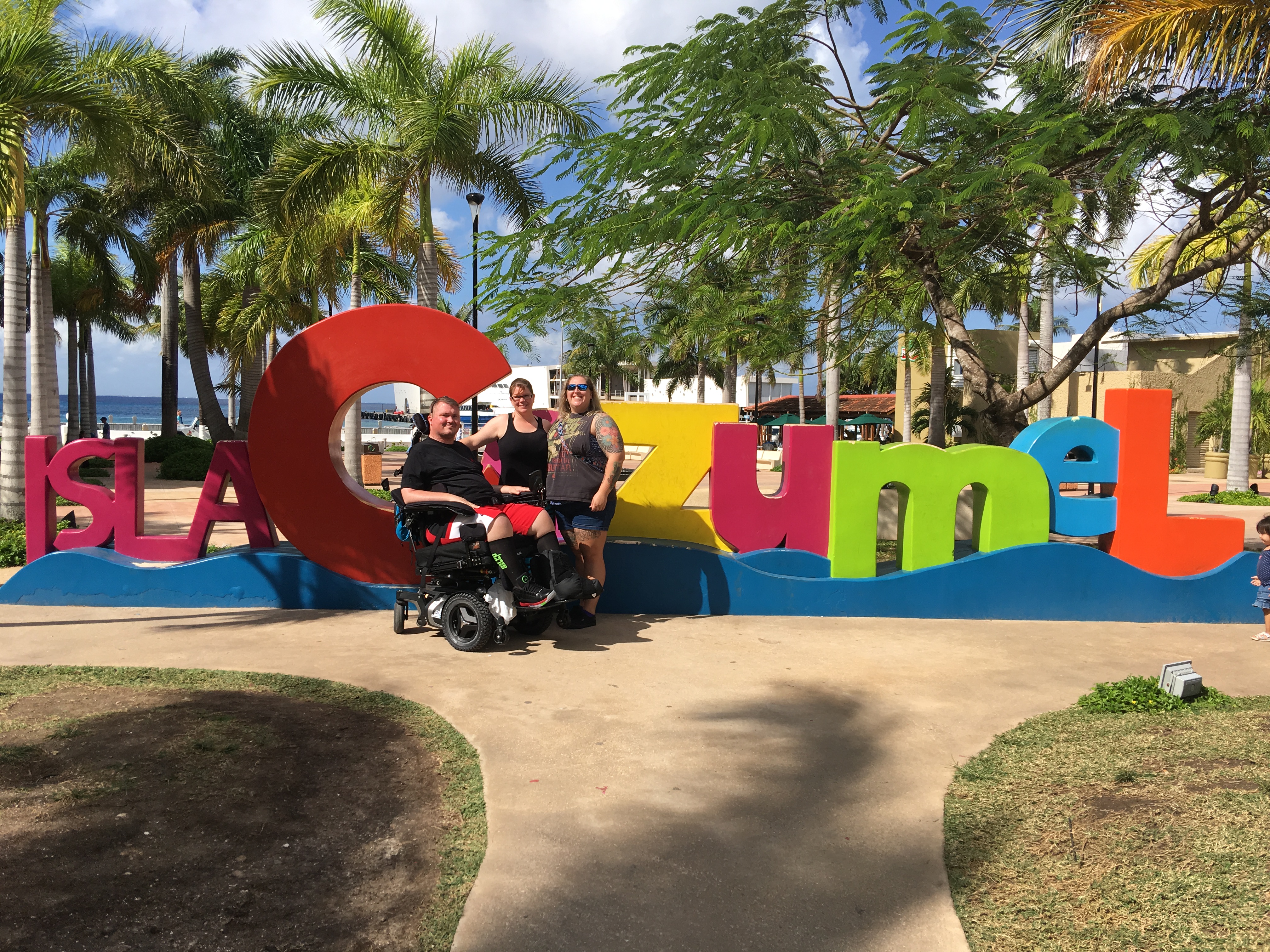 Disabled Travel: Five Things You Should Know
PROPER PREPARATION LEADS TO A GOOD TIME. I am lucky enough to have a tremendously smart and loyal fiancée. Who has gotten our preparation for travel down to a science. For the cruise we had to ensure that we were able to charge my power chair, bring along a manual chair in case of power chair failure, and a floor lift. We also tried out our new portable shower chair (not that great). Along with the equipment that allows me to scoot around we also brought a floor lift to get me in and out of bed. We also packed several suitcases full of other accouterments associated with my disability.

Make a list
Double Check Your List
pack everything and double checked again

FIND APPROPRIATE ACCOMMODATIONS: The cruise lines are very accommodating when it comes to people's disabilities specifically, wheelchair users. Our room was over-sized by about 150 ft.² with a very large role in shower and a space for a king-size bed and a couch. We double checked with our travel agency as well as the cruise line to ensure there was ample space under the bed for our lift to operate correctly as well as double checking that the shower area was accessible as well. *Even though the website says it is always call and double check.
RECONNOITER YOUR DESTINATIONS:


Disabled Travel: Five Things You Should Know

In the Marine Corps whenever we went to another country or training in certain environments we were given a detailed briefing and handouts courtesy of the CIA that described that specific area its demographics. Where to go and where not to go. Whenever traveling abroad make sure you have some understanding of the culture as well as any types of threats that may be applicable i.e. kidnapping. Also with Google maps most of the tourist destinations you can Street view. For people like me that like to run amok it may not be as simple.

Always bring a buddy.
 REMAIN PATIENT: Not only with the local populace but with your caregivers and the people with you who may not have a complete appreciation for your lack of mobility. I try to keep a big smile on my face and keep everyone moving because typically I'm the point man. Understand that the people around you specifically, the strangers don't understand you or your disability but for the most part will do everything they can to accommodate you. Don't be afraid to ask.
REMEMBER, YOU ARE ON VACATION: the main thing is to try to have as much fun as possible and not let your disability drag down. Don't be let down by the things you cannot do (I didn't get to see the Mayan ruins). But get excited about the things you can do (midnight party on the cruise ship). Believe it or not the person with a disability is usually the center of attention and whether positive or negative your vibe carries on to the people around you.

They are all looking at you and how you are reacting to the situation. The more positive you can be the better time that will be had by everyone. Learn how to laugh off detours on the ship. Hallways are very small. But the good news is there isn't much other issues with the boat besides small hallways.  the accessible rooms are close to the end of the hallway and near the elevators.

So this alleviates the need to go down the hallway. As always if you have any specific questions feel free to contact me and I hope you find your next vacation and can use some of my insights to make it an enjoyable experience.
Disabled Travel: Five Things You Should Know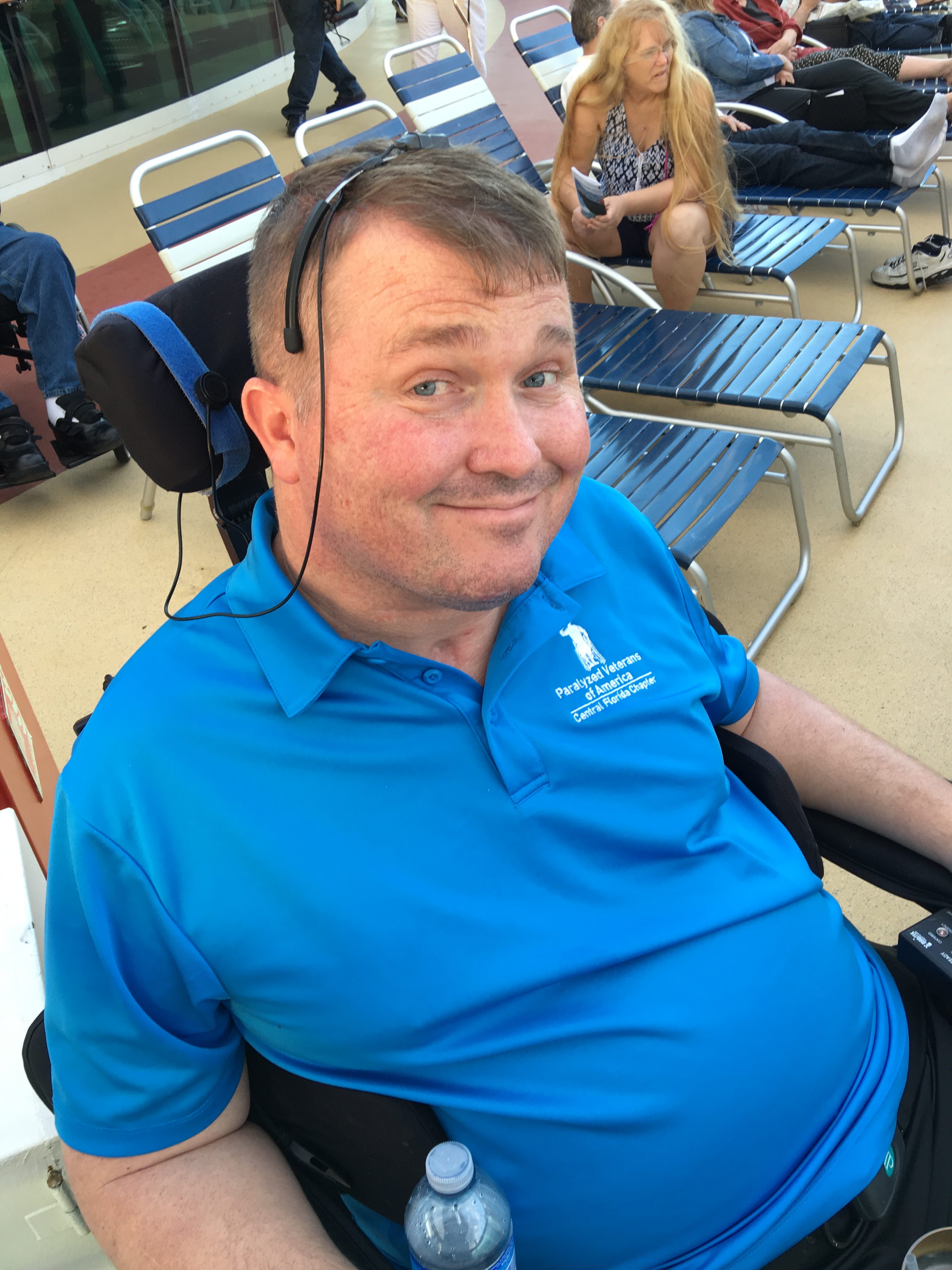 Disabled Travel: Five Things You Should Know