Being a quadriplegic living with paralysis kind of sucks
I know what you're thinking, "well of course it sucks." And I would tend to agree with that statement because as a whole it does kind of suck. But oh there is a silver lining in that black cloud of quadriplegia. "What?" you say? "There is no way. It looks like a horrible time." Yes, for the most part the inability to move my appendages leaves me insurmountably frustrated. I have learned in my short time as a handicap to bury that constantly nagging feeling of helplessness. Mainly, underneath a fistful of antidepressants. But I digress. Being a quadriplegic living with paralysis kind of sucks.




There have been many good moments over the last 15 (now over two years) months: I've learned a lot about myself, and the people in my life. I have met a lot of great people, joined a couple of great organizations, continued to run my business, started a blog, and continued to meet life's challenges head-on!
Being a quadriplegic living with paralysis kind of sucks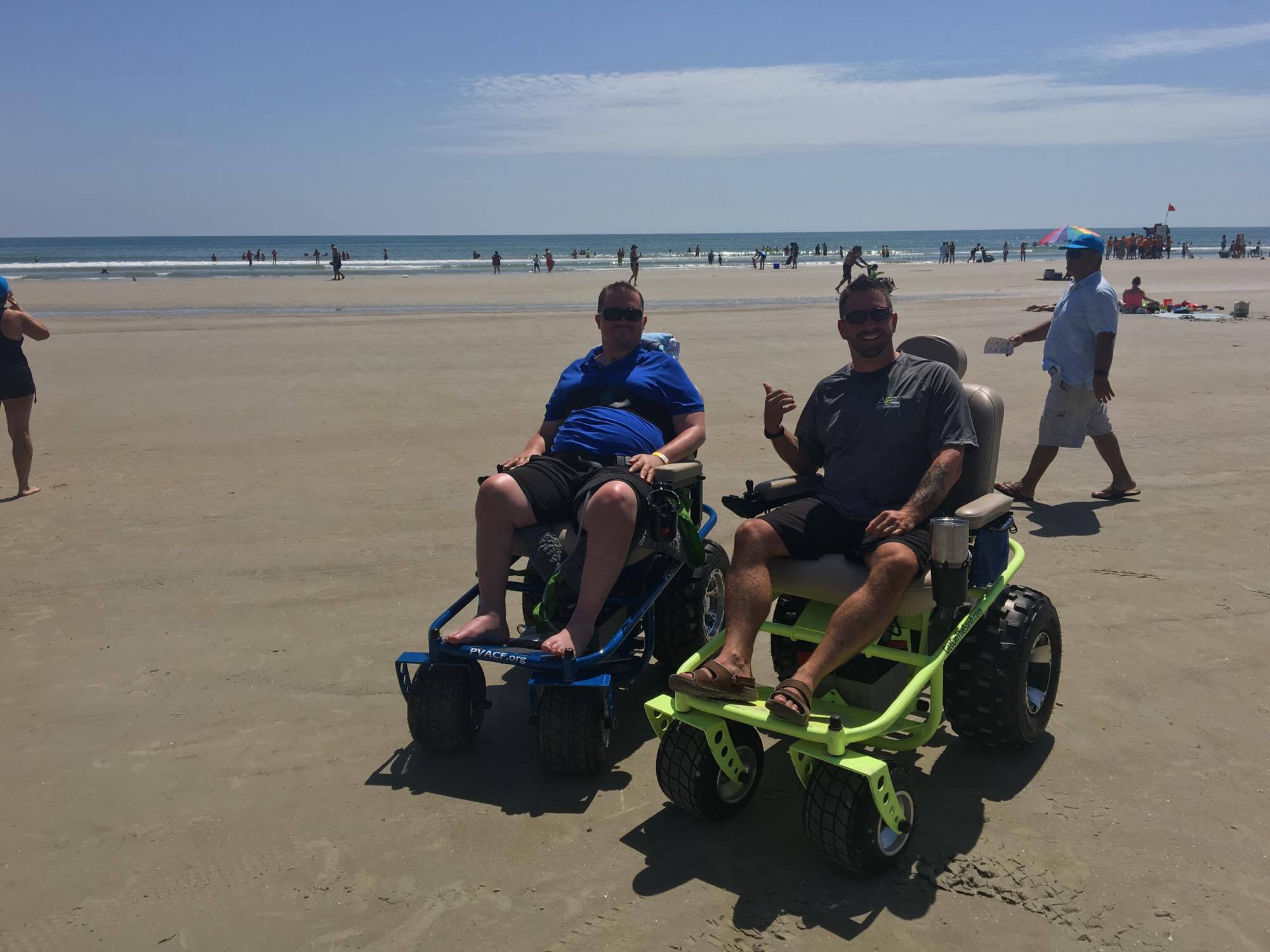 This post should provide some insight on what I do every day and in hopes to shed some light on the day-to-day awesome sauce that is my current "new normal." That's what the therapist call it when you have a catastrophic injury and have to figure out ways to make your life be somewhat normal.
I define normal as having a sense of purpose. The good thing about purpose it doesn't take physical attributes to have. You just have to be willing to take action. Breaking my neck and said little change on my purpose. There have been some minor modifications to make sure I can still take action. My day is typically normal and just like everyone else's.
So I get up and go to work.
This is typically a Monday through Friday thing and I get up. I mean Tina and an aide from the local home healthcare agency get me out of bed, put me in the shower, shave, brush my teeth, and then head back to the bed to dry off and put my clothes on for the day. I am then craned into my power wheelchair with an apparatus similar to what a mechanic uses to lift an engine out of the car. Then I'm off!
Into my home office to begin my day around 10 AM. During the day I am either on the phone, sending or receiving emails, fixing bugs in our marketing, interacting with clients, and all the other day-to-day activities of a business owner. This goes on usually till about 6 PM depending on how much work I have left to do. So for Monday through Friday this is where you'll find me unless…
Go outside your house.
Lately I have been up to something very exciting. Working with UCF on new wheelchair technology and becoming Central Florida famous. Limbitless Solutions is a nonprofit that helps amputees and now high-level quadriplegic injuries and affects a better life for them and I'm proud to be a part of that. You may have noticed me on the news almost 1 million hits.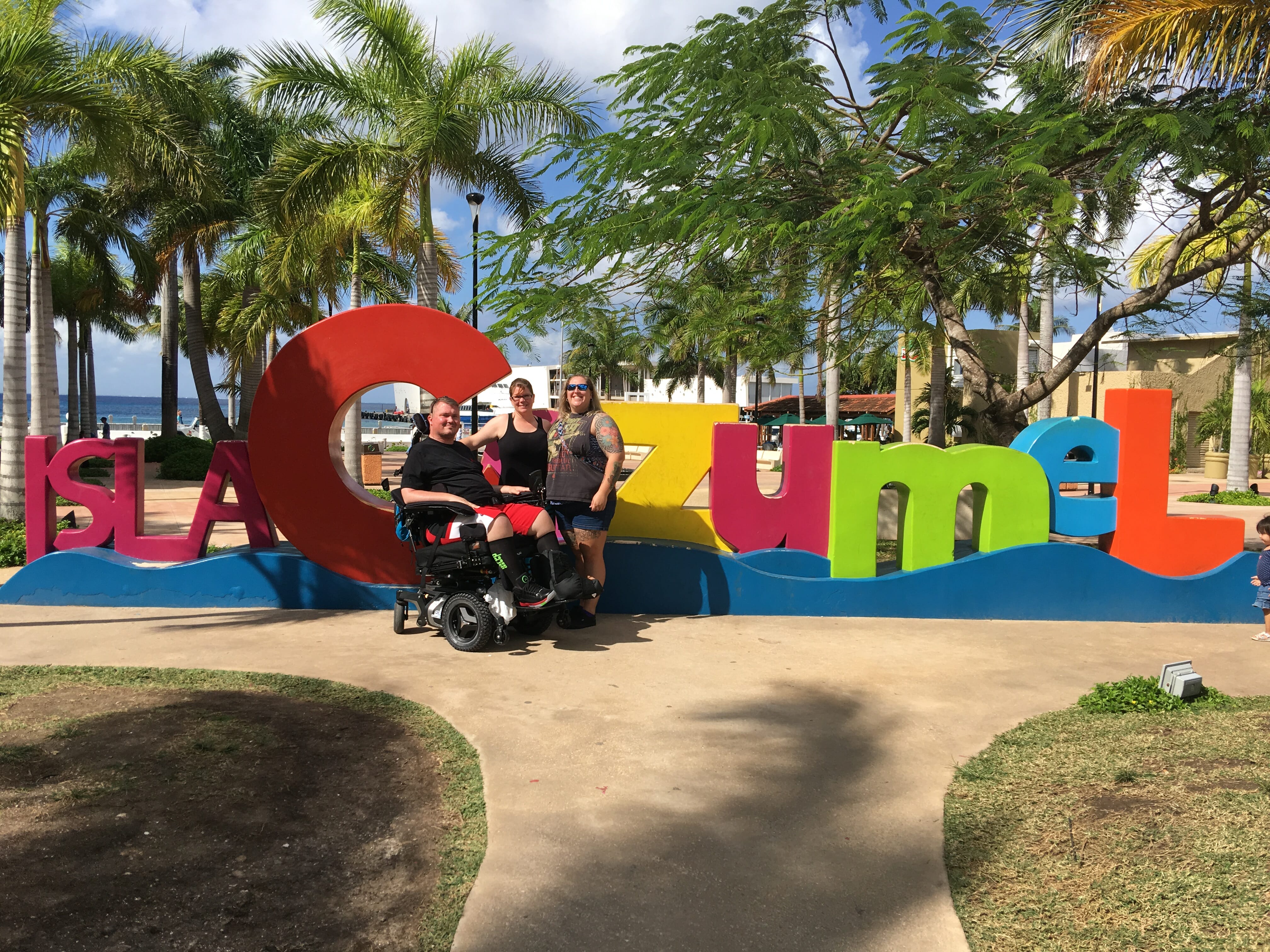 Sometimes we have to drive three hours to the Tampa VA to see my doctor. I have work to do for the Paralyzed Veterans of America Central Florida Chapter as the Treasurer that keeps my off time occupied. I am currently planning a poker night fundraiser, a group skydiving event, trying to find ways for the chapter to effectively assist our members, and the list goes on. It may seem like a lot, and it may be, but the one thing all of these have in common is I would not have done any of them without being injured. Some activities have changed but my mission has stayed the same.
I am damn sure not letting the inability to use my arms and legs stop me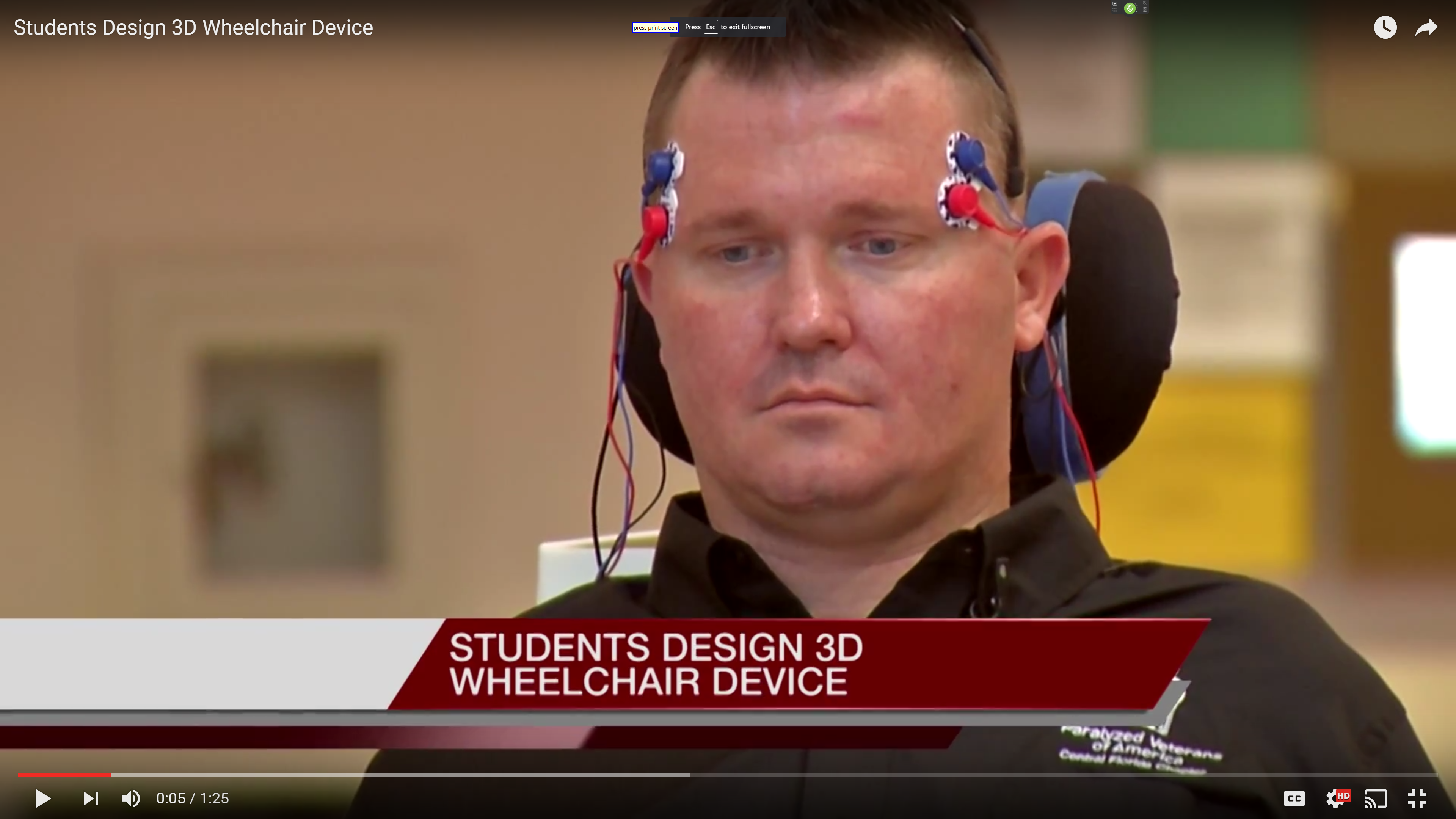 My mission now as it is always been at least for the past decade is to do my best to take care of my family, earn some sort of living, and try to explore all life has to offer. My injury has not changed this it has just changed how I get there. I've also been given opportunities I wouldn't have thought I would enjoy or be as passionate about as I am now.
Being a quadriplegic living with paralysis kind of sucks
I am damn sure not letting the inability to use my arms and legs stop me. So yeah being a quadriplegic kind of sucks but as with anything else you can either overcome adversity or go hide in the closet underneath your blanket and never come out and experience everything this world has to offer. Good luck with that I'll be skydiving.




Many thanks to love my life Tina goes without her none of this would be possible. You are my lighthouse in the storm.