Two short years ago I was Considered by the VA as being catastrophically injured(C3 complete quadriplegic) during a seemingly harmless dive off of my boat into 5 feet of water. Little did I know that dive would change my life forever and catapult me into a whole new way of thinking.
These types of accidents and injuries tend to careen people into certain directions. The 1st direction is one of depression and of always asking "why me? "The 2nd direction is just trying to live your life one day at a time and be as happy as possible. The 3rd, and my chosen, direction is that of placing a person in a position to become passionate for a cause and to escalate their understanding for advocacy and helping others with a similar injury.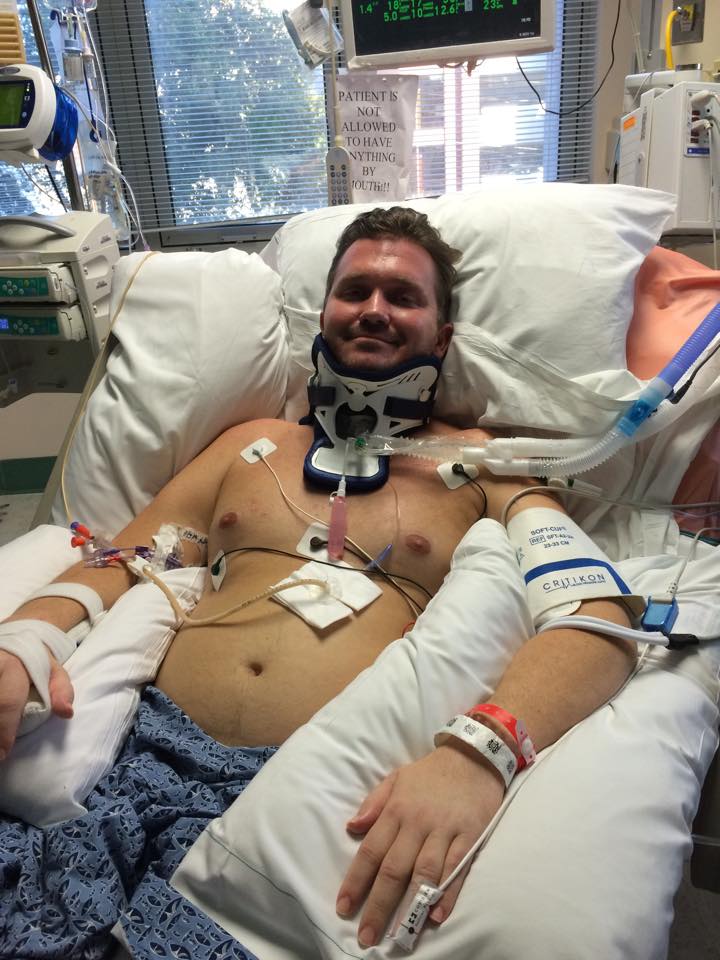 Since the accident I've been motivated to keep my family living a comfortable life and to also inject myself into as many positive roles to assist others that may need my knowledge and experience. In particular I become involved with the Paralyzed Veterans of America here in central Florida as a board member. I've attended several functions to promote awareness for spinal cord injury diseases and disorders nationwide and locally. I created a blog to share my story and hopes to help others quadcapable.com and I assist whomever I can whenever they ask. Sometimes I even help when they don't ask.
To continue pursuing my goals I feel further education is necessary and I want to show others in my condition or with challenges that no matter what "if there's a will there's a way." I hope to inspire people with a never quit attitude and an understanding that no matter what there is a community out there that will help you all you need to do is ask.
So I am asking my community to assist me with pursuing a Masters in Business Administration at Stetson University here in Deland Florida. Unfortunately I have applied for a myriad of grants and scholarships and I've come in so far but fortunately there is a community behind me that I hope will back me up and see my track record in the goals I have already accomplished will support me in this effort. I have already been accepted and currently enrolled to start school on Tuesday, August 30 with a deadline to pay this semester's tuition by October 15, 2016.
Thank you
Charlie Merritt
#Charliestrong