Daughter of Quadriplegic's Letter to Ellen DeGeneres
My oldest daughter took it upon herself to write Ellen DeGeneres and I have taken the liberty to place it here. Something about the way she writes always moves me. To help out go here. Daughter of Quadriplegic's Letter to Ellen DeGeneres:
Hello there Ellen!
I am a typical teenage girl; I get in trouble with my parents for going to small parties, I stay up late on Twitter and I love my family. However, one thing that isn't so typical about my life is that my step-father, Charlie, became a quadriplegic last year. Quadriplegic means that your arms and legs are paralyzed. My step-dad has been a role model for me and my family since he came into our lives in 2005. He served in the United States Marine Corps, he was a powerlifting champion in 2014 and he is the best Father he can be 110% of the time.
Nobody knew that simply diving off of our boat in the Gulf of Mexico would cause such a huge impact on our lives. The water was too shallow. After dying 6 times, being on a ventilator to breathe, me and my little sister missing weeks of school, my mom coming to her wit's end and 8 grueling months in the hospital he made it home.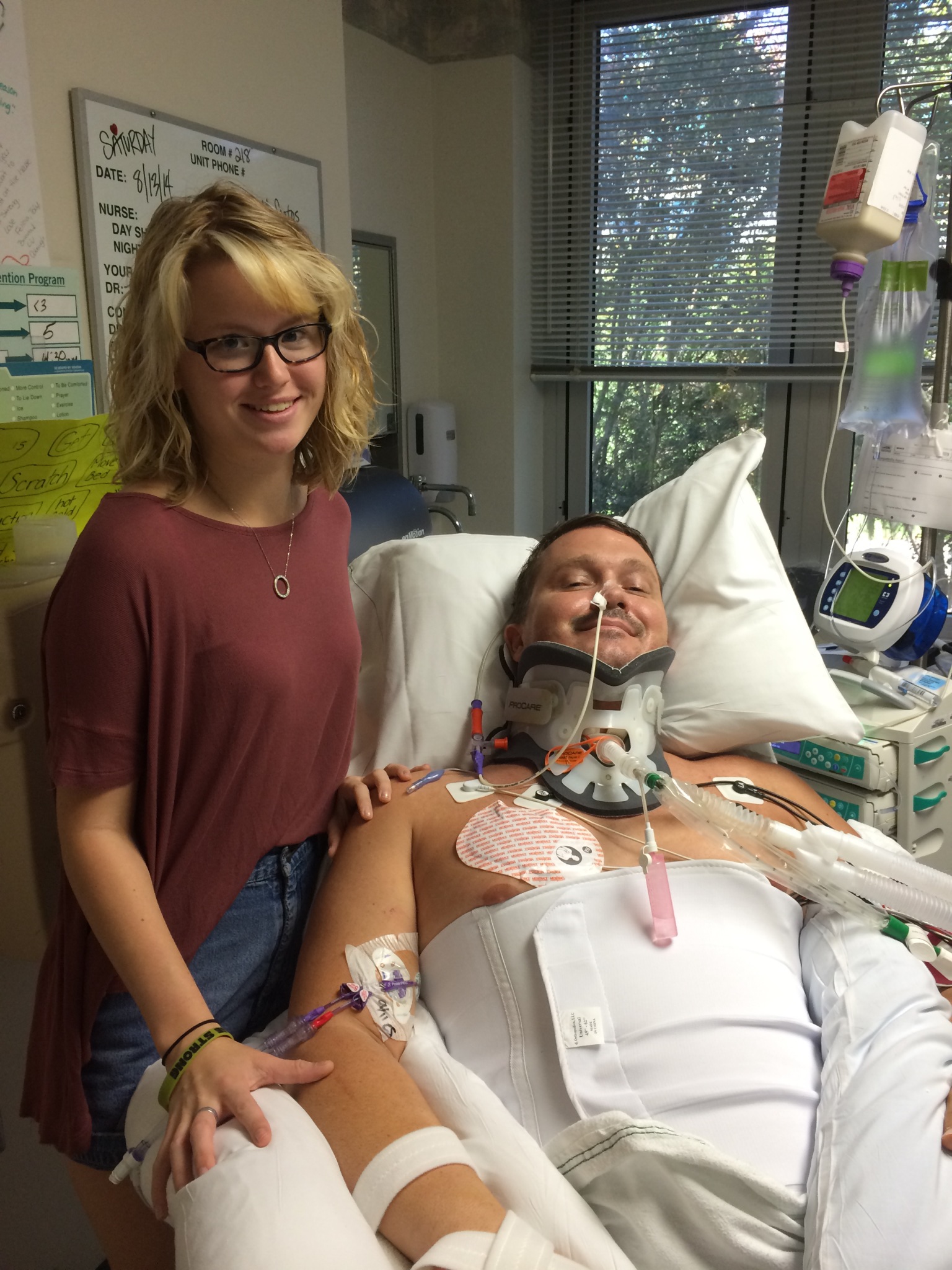 Making Our Lives More Accessible
Our house was outfitted with ramps, fancy voice-controlled lights, medicines nobody could pronounce, different kinds of wheelchairs and most importantly, a fully intact family. The doctors told us that he would most likely never be able to move any of his extremities ever again, that fact has still held true to this day. Charlie is 36 years of age. He is so determined (he always has been) to get better and be himself again. Nearing the year anniversary of the accident, he is getting quite bored of being a quad. Even with all of his voice controlled computers, tablets and televisions that the Veterans Affairs has so so so generously provided us with, it can never compare to being able to do everything on your own.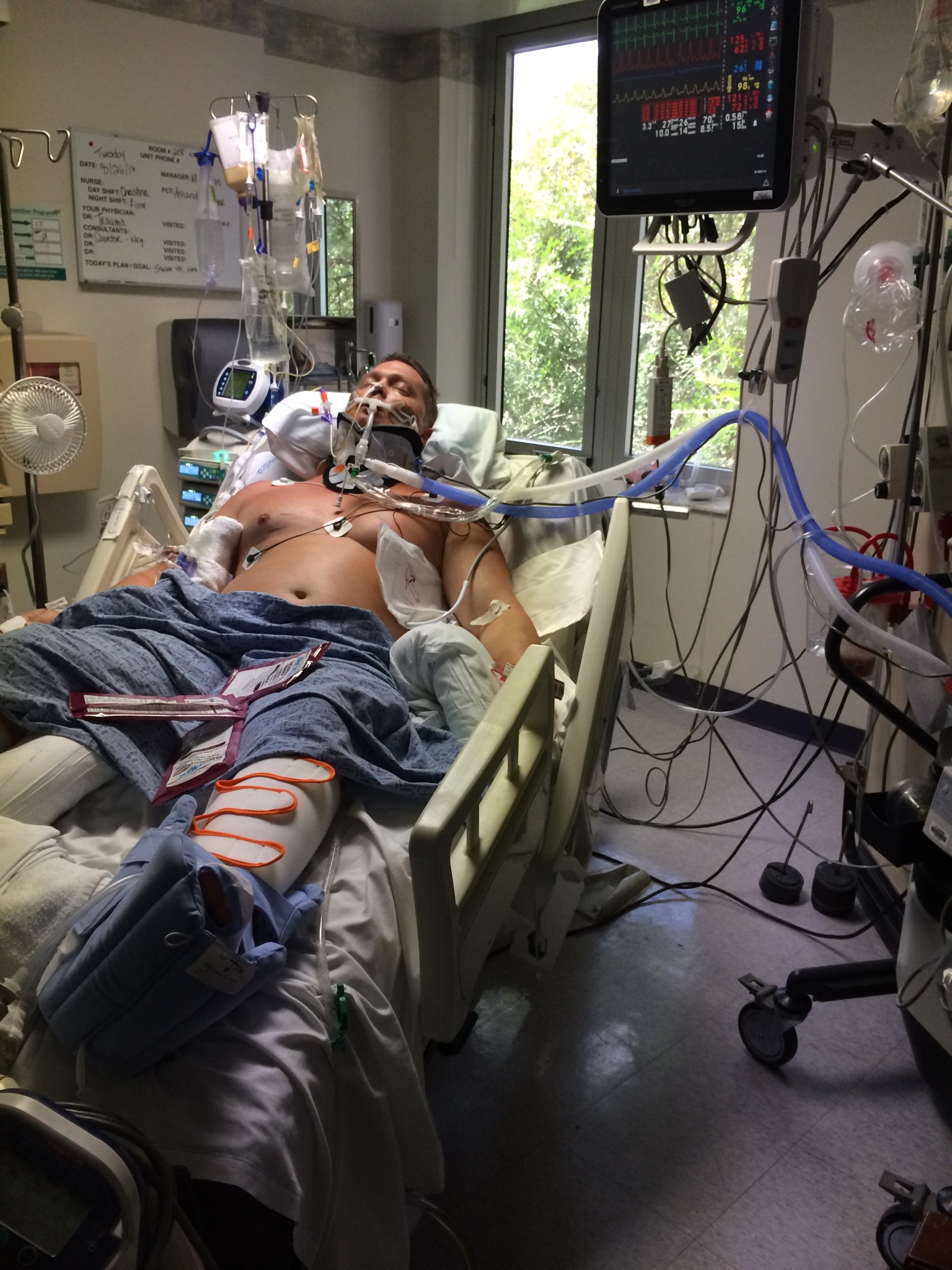 Learning to be a Caregiver and Daughter
Me, my little sister Katelynn, and my mother Tina feed him, put him to bed every night, get him up every morning, get him sips of water, push his stomach when he needs to cough, scratch his head because it feels so good to him and we love him with all of our hearts. Luckily my mom is a nurse so it has made this whole ordeal much easier; she does so much for him and is often stressed (but who isn' t stressed these days?). This story isn' t just about my step-dads bravery and fight to live, or my moms dedication and perseverance, my little sister (15 yrs) wanting to sell her kidney to be able to pay for him to get stem cell research or me just trying to make this easier for everyone; its about being here for each other. Not just family but everyone who cares about something.
After the accident…
we made a GoFundMe account, 98 people donated about $7900 dollars. Everyone came together to help just one man that needed it. It was beautiful and inspirational. But being a quad is not cheap and as I said before, Charlie is tired of it. He has been looking into Stem cell research in India and various other countries. The price of this can range from 50,000 to 80,000 not including housing and food in a foreign country.
It's been a long year Ellen. One step forward and 5 steps back!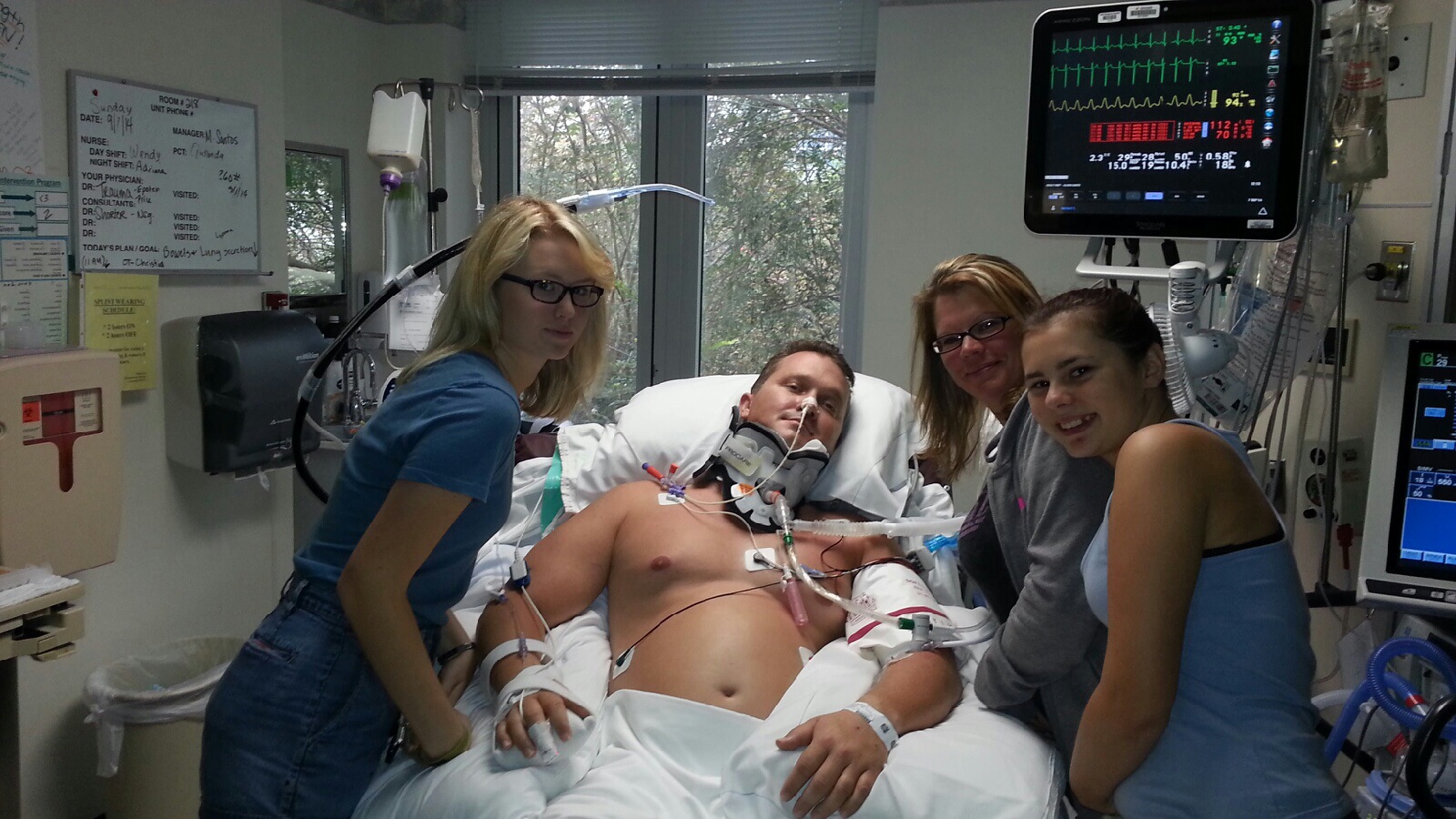 A quadriplegic woman that had seemingly worse injuries than Charlie was fortunate enough to try out methods done by Doctor Schroff in India and within 3 months she was working on walking again! Aside from those issues, we have been renting a beautiful house in Deland Florida for 2 years now and we found out that the owner of the home hasn' t been paying the mortgage since 2010. So the bank took it, a company bought it and we got an eviction notice today. We either have to buy it or move. It's been a long year Ellen. One step forward and 5 steps back!
Charlie is so Funny and Positive
He could make you laugh within the first 30 seconds you talk to him. Don' t know exactly what you can do to help but everyone seems to have faith in you at times like this. Even simply sharing his GoFundMe on your show or website could make a huge difference, although I feel like Charlie could give a lot of hope and happiness to your viewers.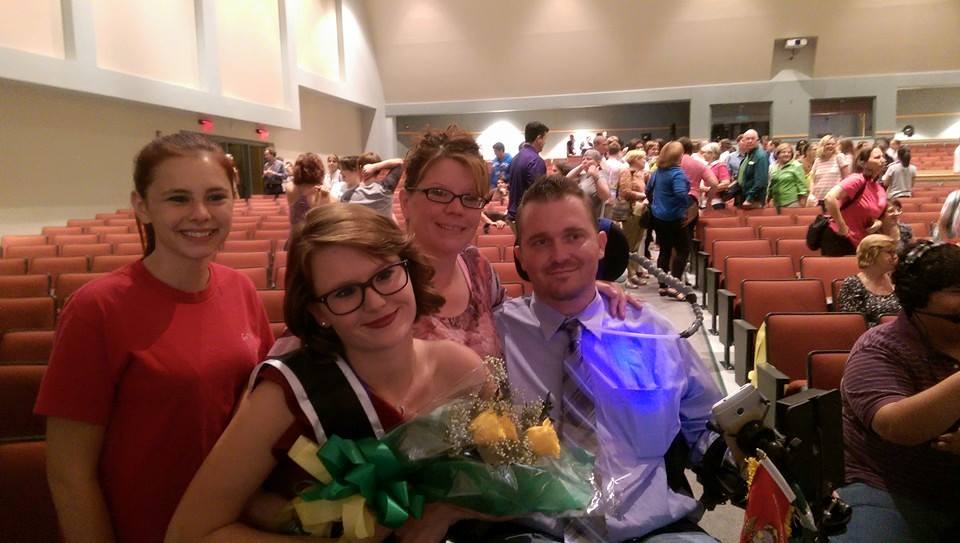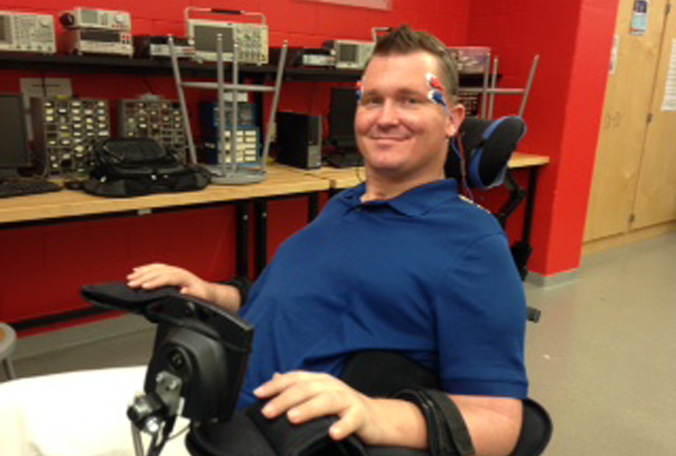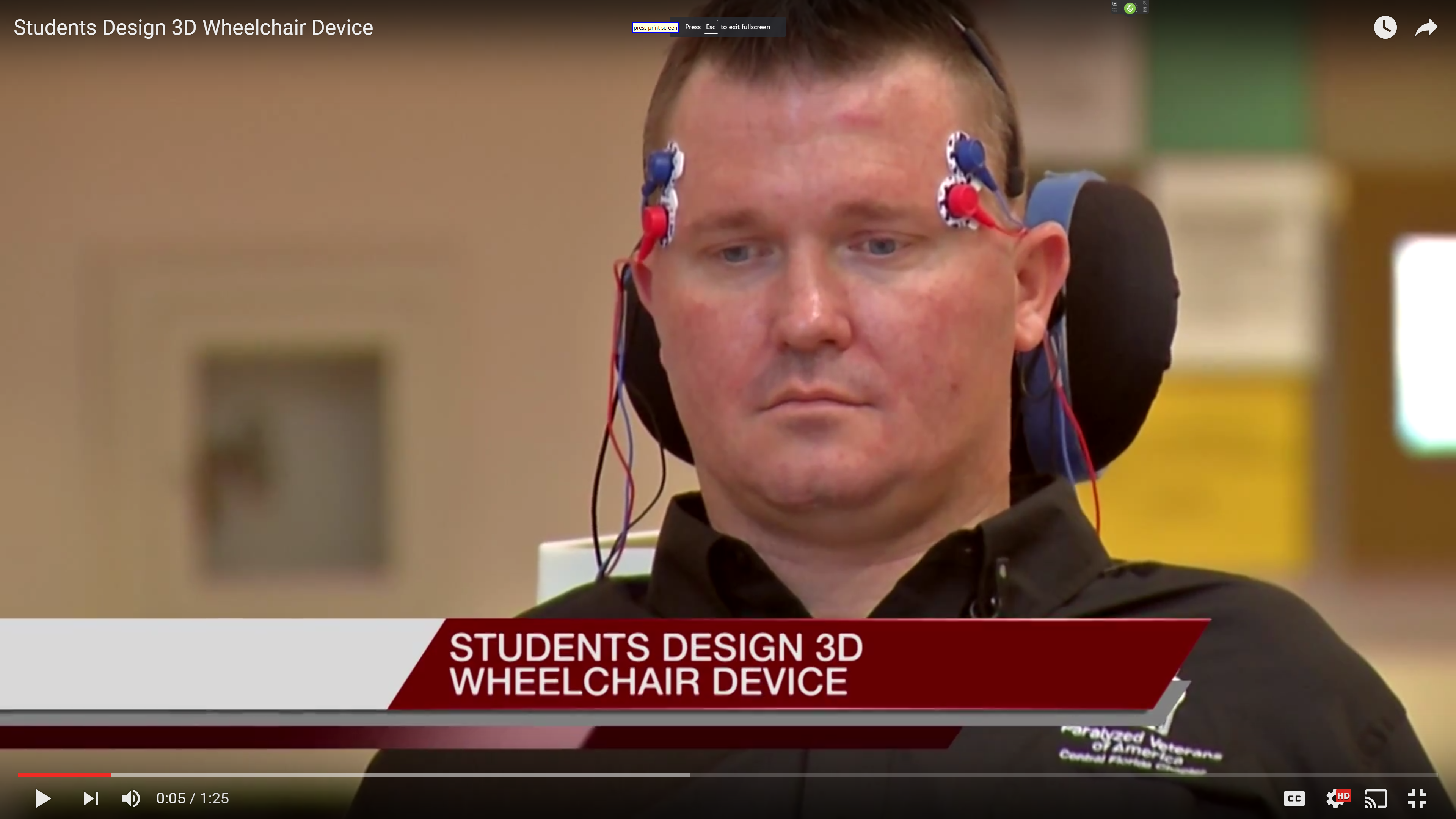 We are supposed to make a funny MTV Cribz video showing off all of his rides (wheelchairs) and post it on Facebook to make people laugh. You would really like him, Ellen. I used to have dreams to be a veterinarian or be famous or to be beautiful. I have one dream now, it is to have my dad be able to walk me down the aisle. I hope we are worth your time Ellen and thank you for giving us hope.
Charlie' s Website: quadcapable.com
To Donate and Help Charlie and His Family Click Here